There are great words out there that relate to travel. Here are some of our top picks for taking on the outdoors.
Trekking: Journeying by foot over mountainous terrain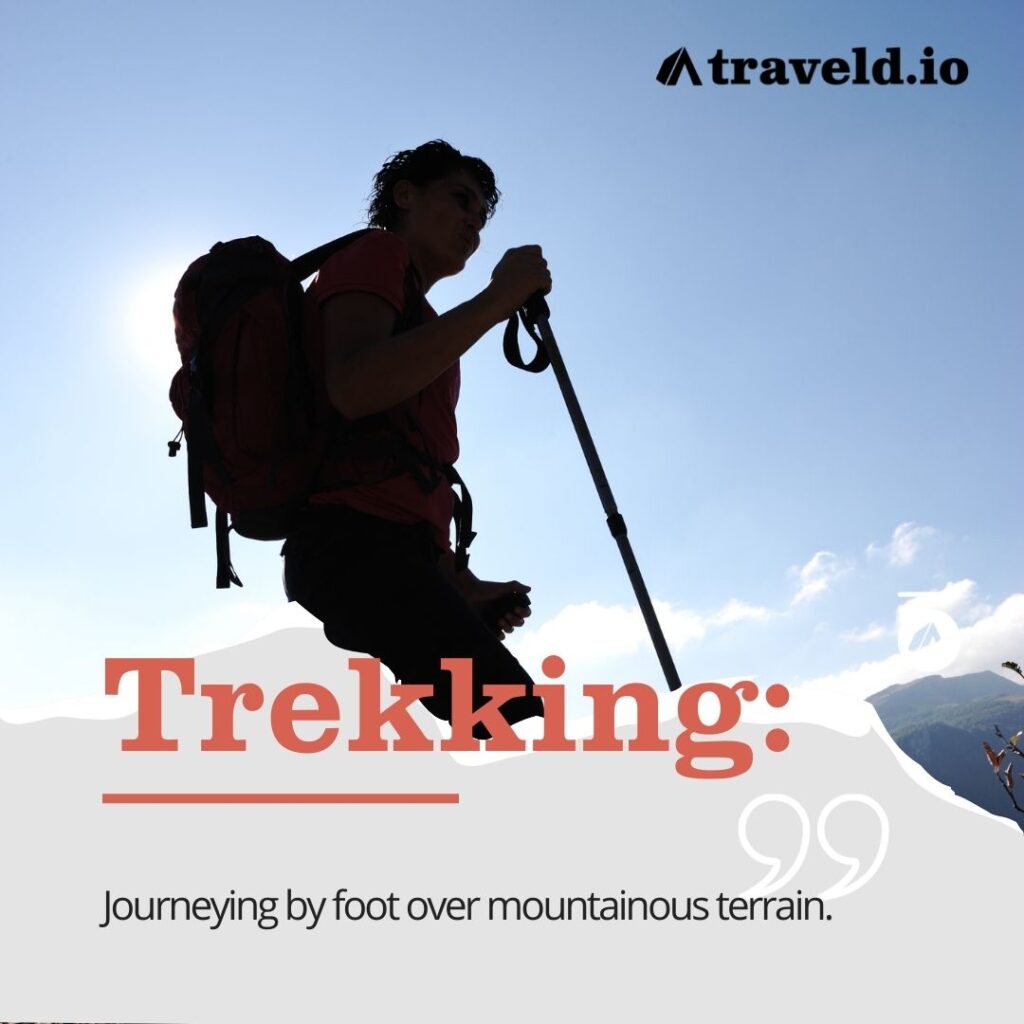 Ramble: a walk taken for pleasure in the countryside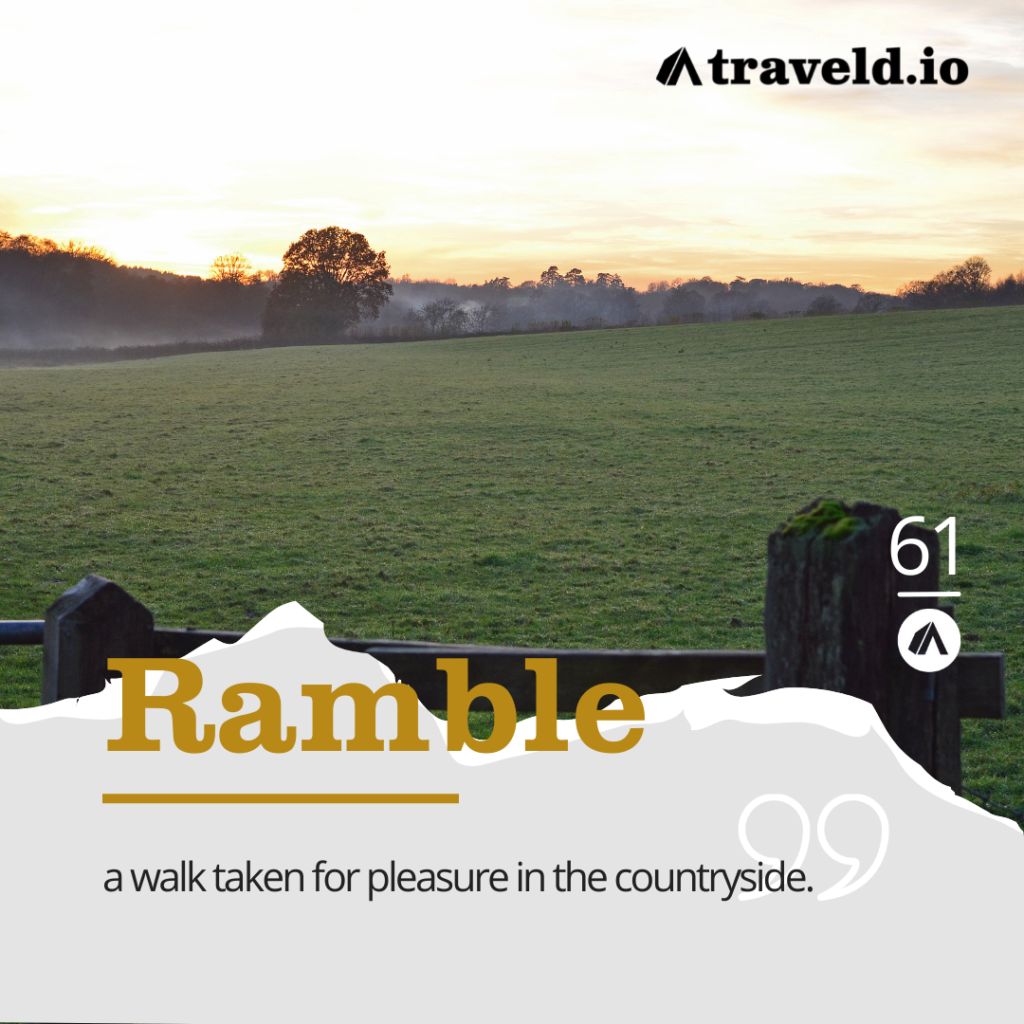 Glamping: Portmanteau of glamorous and camping. Glamping is camping with a level of luxury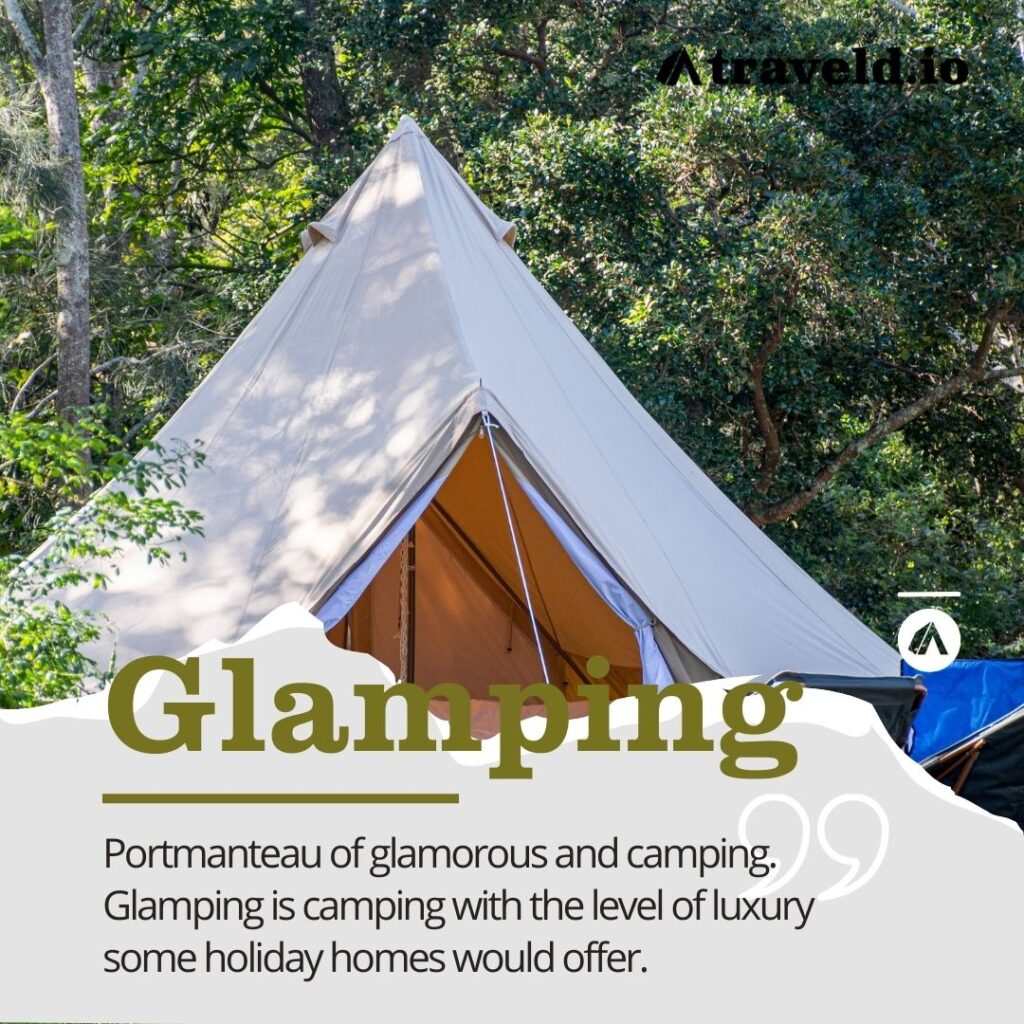 Caravan: a vehicle equipped for living in, typically towed by a car and used on holidays/travel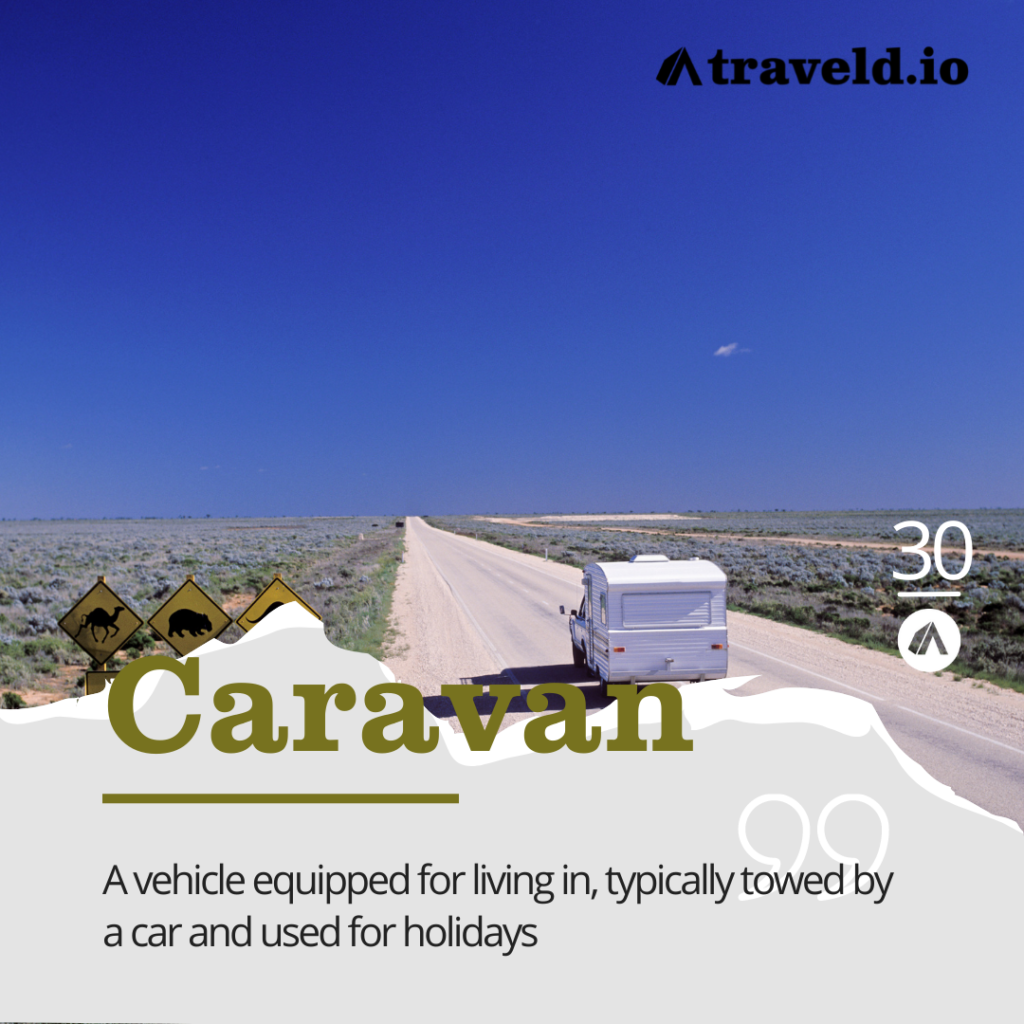 Kayak: a boat that is based on the traditional kayak and is typically made of plastic or fibreglass and is used especially for recreational purposes.