Travelling to Australia in winter can be a fantastic decision for several reasons. While it may be the off-season, there are numerous benefits to exploring the country during this time.
Firstly, the weather in Australia's winter, which runs from June to August, is quite mild in most regions. The southern parts of the country experience cooler temperatures, making it an ideal time to visit cities like Melbourne, Sydney, and Adelaide. The comfortable climate allows for enjoyable outdoor activities without the infamous scorching summer heat.
Take in incredible sights
The Great Barrier Reef, one of the world's most stunning natural wonders, is best visited during this time. With cooler waters, the visibility for snorkelling and diving is often exceptional, providing an unforgettable underwater adventure. Additionally, winter is whale-watching season along the southern and eastern coasts, giving you the chance to witness the awe-inspiring spectacle of whales migrating.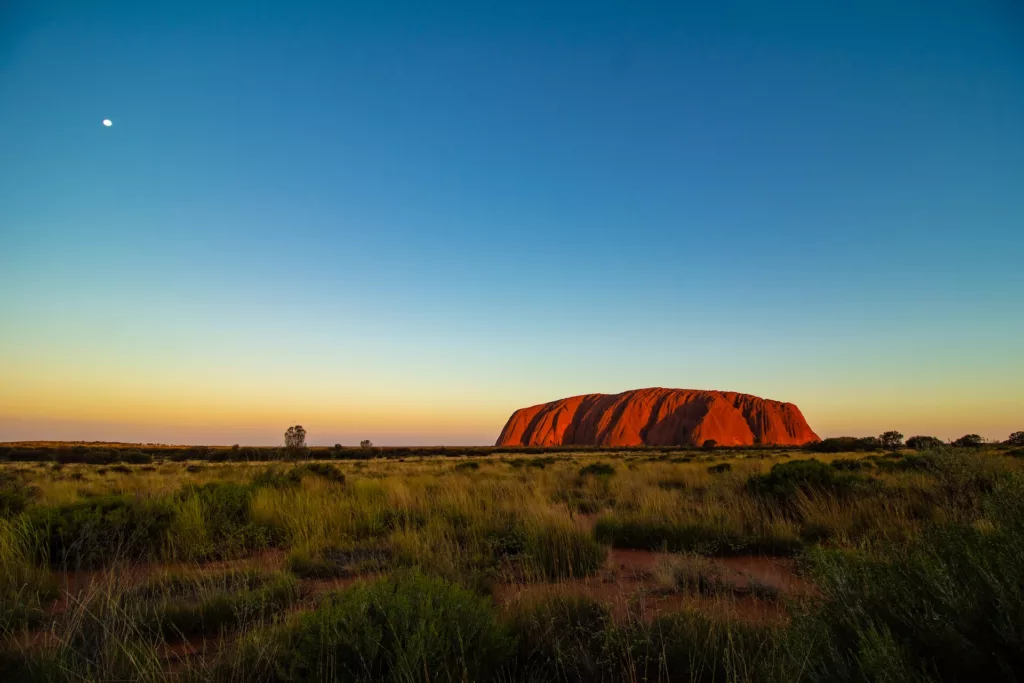 Head to Uluru
Looking to head to the red centre? Winter is ideal – but this is one spot where it is peak season (and peak prices). With mild, sunny days and cool nights, the temperatures during the day hover around 15 to 25 degrees Celsius (59 to 77 degrees Fahrenheit) and can drop below freezing at night, especially in the desert areas. This is the peak tourist season due to the favorable weather, so expect larger crowds, particularly around popular sites like Uluru. However, the chilly nights provide an excellent opportunity for stargazing, as the skies are exceptionally clear, showcasing the brilliance of the southern hemisphere constellations.
Culture and heritage
Another advantage of travelling in winter is the opportunity to witness some of Australia's most renowned cultural events and festivals. Every major city has a wonderful variety of events, and it's worth checking out the tourism websites for each place you visit to plan ahead.
Snow days
When you think of Australia you don't think snow but, you would be wrong. Winter is also an ideal time to explore Australia's stunning alpine regions. Head to destinations like the Snowy Mountains in New South Wales or the Victorian Alps to experience winter sports, including picturesque skiing, snowboarding, and tobogganing. The snow-covered landscapes provide breathtaking views and a range of activities suitable for both beginners and experienced winter sports enthusiasts.
Across much of the country winter offers the advantage of fewer crowds and lower prices. As it's the off-season, popular attractions, accommodations, and flights tend to be more affordable. This allows you to enjoy a more relaxed travel experience while also saving some money.
So, pack your bags, embrace the cooler temperatures, and embark on an unforgettable adventure Down Under.